Why Should You Buy Custom Bathroom Cabinets in Vancouver & Surrey?
Planning on buying cabinets for your bathroom? We recommend you buy custom cabinets instead of pre-built cabinets. Don't you want to know why you should change your plan of getting pre-built cabinets? Buying pre-built cabinets will be a quick transaction and you will get the article immediately. How then will the choosing of custom cabinets benefit you? Though getting pre-built cabinets are a quick transaction, we are recommending you get custom cabinets for your bathroom, because they have many benefits. Below are some.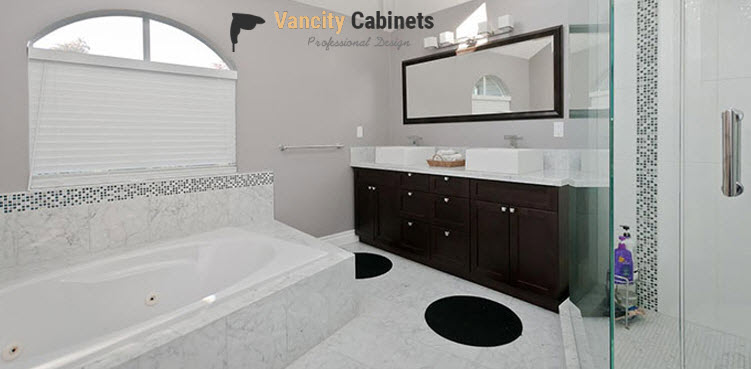 Custom Bathroom Cabinets Are an Ideal Choice for Your Bathroom
When you get ready made cabinets in your bathroom, you have to make adjustments in your bathroom based on the shape and size of the cabinets. Conversely, bespoke cabinets are made based on the area available in your bathroom. Suppose you have a very small bathroom, then floating cabinets which are mounted on the wall or corner cabinets which are kept in the corner will be ideal for your bathroom. Floating cabinets will be hanged on the wall, so they will not affect the area on the surface. Similarly, if you choose corner cabinets, they will use the corner area that mostly remains unused in most bathrooms. Once your cabinet manufacturer sees your bathroom, they will be able to design excellent cabinets that will fit properly in your bathroom without creating any space related issues. So, you should shoot a video of your bathroom and share it with the designer that will help them a lot to recommend you the right thing for your bathroom.
You Can Decide About the Hardware
When you buy ready-made cabinets, you have to accept the hardware that comes with it. On the other hand, when you go for custom cabinets, you can ask the cabinet manufacturer about the hardware like hinges, handles, and other materials you want them to use in your bespoke cabinets.
You Get the Best Quality
Pre-built cabinets are mass manufactured. On the other hand, your custom cabinets are made only for you. So, the cabinet designer pays more attention to it. They will show you many excellent designs and then ask you to select the design that you like. Moreover, if you have a particular idea in mind, you can share your idea with them. The cabinet designer will sketch quality cabinet designs and cabinet makers will shape the design. They put forth their best efforts to ensure you get the best quality because they know your positive review can help them a lot in getting new business opportunities.
For quality custom bathroom cabinets Vancouver & Surrey, give us a call. We guarantee you of providing high-quality custom cabinets at most competitive prices.