Unique Design Trends for Kitchen Renovation Projects
As a central area in your home, the kitchen space does reflect your lifestyle and also has its impact upon the overall look and feel of your home. In modern homes, kitchens are designed with all the standard features and more, for an impressive appearance and enjoyable cooking experience. Over time, people look to getting their kitchens redesigned to keep pace with new trends. As well, the entire area of their homes might have been recently redesigned or renovated, except the kitchen. If you are considering a kitchen update, it is helpful to know about the latest trends you can follow to transform your kitchen,for improved utility as well as attractiveness. If you are looking for creative kitchen design trends to spark up your place, here are some unique trends you can consider: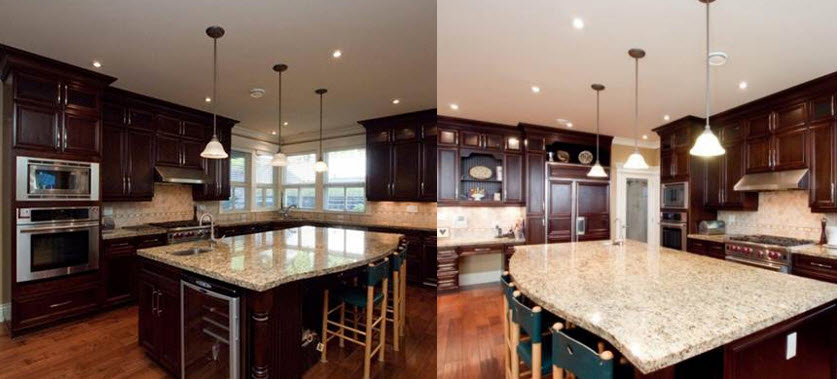 1. Combination of Blue and White for Kitchen Redesign
Old, pale kitchens are best redesigned with vibrant color combinations chosen for the entire space. Surfaces inside the kitchen are comprised of walls, ceilings, floors, and kitchen cabinets. With a creative choice of surface color or paint,such as different shades of blue and white, you can make your old kitchen look modern. In terms of strength and beauty of kitchen cabinets, and the availability of designs, it is best to connect with a reputable kitchen cabinets supplier in Surrey.
2. Eye-Catching Sinks and Fixtures in Kitchen
To enhance the impression and appeal of your kitchen, bold and stylish fixtures and sinks will also work well. In modern homes, people choose to break the monotony of whites and stainless steel with attractive sinks and fixtures installed in the kitchen.
3. Balance of Utility with Storage Units
Often, homeowners unintentionally neglect the need for storage space inside the kitchen, with their excitement for the design. Having well-designed, high-quality storage space, in the form of custom kitchen cabinets, always comes with added benefits. Such cabinets make the arrangement of food items, utensils, and similar other objects easier and more organized. Custom designing of such cabinets by kitchen cabinet suppliers also leads to efficient utilization of space.
4. Use of Natural Stones as Kitchen Countertops
Natural stones in the kitchen add a natural flair to the overall kitchen impression. In the form of countertops, natural stones, such as granite, look impressive and fit well into the redesigned kitchen to suit modern trends.
Contact Vancity Cabinets for our impressive range of storage solutions for kitchen makeover projects