Things to Consider When Installing Cabinets in Your Bathroom
Considering a bathroom redo? If so, then getting the high-quality cabinets installed in your bathroom will be the best bet. Being one of the busiest rooms in the house, the bathroom is an area where you spend hours after a long, exhausting day at work to relax. Asides from having enough space to avoid the mess, your bathroom needs to look stunning.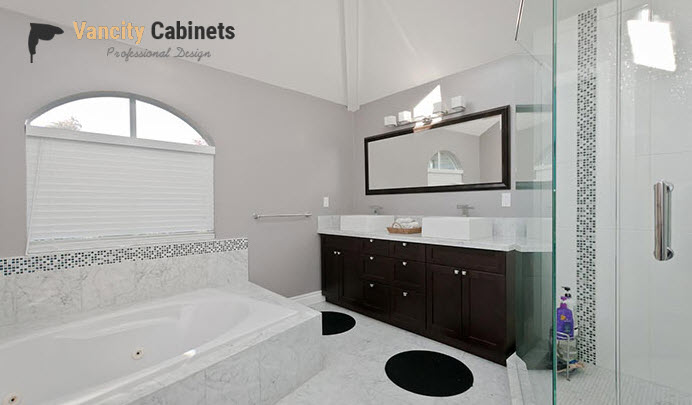 A bathroom, other than being one of the most important areas of the house, tends to get messed up fast, so having extra storage space will work to your advantage. Although bathroom cabinets in Vancouver and Surrey are handy, they also enhance your bathroom space considerably, so make sure attention is being paid to the bathroom interiors. Cabinets play a very crucial role in your bathroom, and you cannot go wrong with attractive, quality bathroom cabinets.
Here are some of the most important things you should consider:
Placement
One of the major considerations when choosing bathroom cabinets is the placement. Make sure the cabinets are placed in such a way that they avoid slamming into each other. As well, they should not obstruct the way for your family members using the bathroom.
Furthermore, the placement of the cabinets should make it easy for the people to clean and dust the surrounding areas. Another thing to consider when placing the bathroom cabinet is that they should not get in the way of the shower door.
Height
A bathroom cabinet should neither be very tall nor very short. If you get a tall cabinet installed in the bathroom, you may have a hard time accessing it. Even your kids may find it hard to use the cabinet and need your help every time. These cabinets, on the other hand, should not be too short because they will not hold enough and be too low to use effectively. Considering this, it's good to buy the bathroom cabinets from an experienced manufacturer or retailer, as they can suggest the ideal height you need for your bathroom cabinets.
Price
Budget plays one of the most important roles when it comes to choosing the right cabinets in your bathroom. Make sure you do adequate research with respect to finding the right bathroom cabinets Vancouver and Surrey that will help you save money in the long run. It's good to do a brief comparison between some of the reliable websites selling first-rate quality bathroom cabinets.
Storage Space
Many manufacturers, nowadays, customize bathroom cabinets in Vancouver and Surrey, so it becomes easy for you to choose them according to the storage space needed in your bathroom. You can get as many doors and drawers as you want, but make sure you don't overdo the space unnecessarily. Of course, it's at your discretion how many cabinets you need in your bathroom.
Available in various sizes, colours, and shapes, bathroom cabinets will definitely spoil you for choice when it comes to transforming your bathroom, but you need to make sure you don't end up impulsively choosing any random cabinet, as it will not be a good thing to do. There are plenty of things that you need to consider before you finally decide on investing in bathroom cabinets.