Reasons to Have High-Quality Customized Cabinets in Your Kitchen
One of the most important areas of your house, the kitchen has to be spic and span from every corner. The beauty of your kitchen is nothing, however, unless it also has an effective functional layout.
Regardless of whether you have stunning kitchen cabinets in your Vancouver home, or have unbeatable quality appliances, the aesthetics of your kitchen will not mean much, if you lack the much-needed functional layout. Hence, having a well-designed kitchen is very crucial these days, if you are looking to get the most out of the time you spend cooking a mouth-watering meal for your family.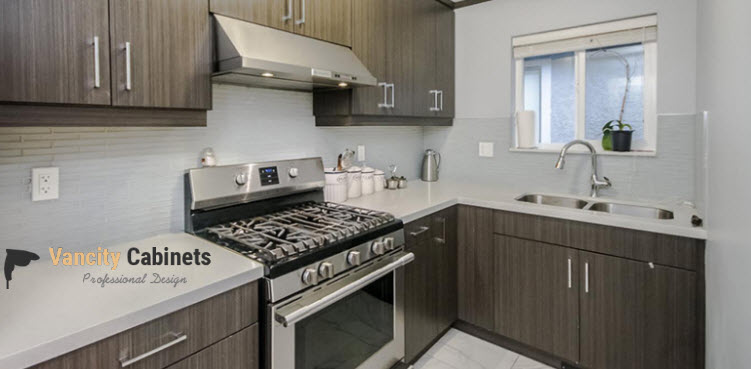 When you put the emphasis on making your kitchen as functional as possible, soon it will become a favourite room for you and your loved ones. Even your guests will be taken aback by its look. While there are a number of things a kitchen has, the cabinets can add to its beauty. You can never go wrong with good cabinets, as they are possibly the first thing you see when you walk into the kitchen.
So, why should you have customized kitchen cabinets of exceptional quality?
The kitchen is usually considered to be the heart of your home. It's where people gather not only for socializing, but also for preparing amazing meals for special occasions, or even just daily feasts. If you are considering a kitchen redo, then having customized kitchen cabinets in Vancouver will work to your advantage.
Here are some of the major reasons why most homeowners look no further when it comes to settling for customized cabinets for their kitchens.
Built to Fit
The first and foremost benefit of having special custom-made cabinets is that they can be built in a way that fit the design of your kitchen layout perfectly. These cabinets can be constructed to accurate specifications. In addition, these customized cabinets for the kitchen are also the perfect solution for a unique kitchen layout.
Adds Value
Looking to add value to your home? Having high quality, customized cabinets in your kitchen will be a good idea. Not only are they possibly one of the greatest investment you make for your home, but they also increase its value significantly.
These cabinets create much needed extra storage space for various items you use on a daily basis for cooking. When you invest in high-quality Vancouver kitchen cabinets that have been designed to meet your specific requirements, it is one of the smartest moves you make when giving your home a complete makeover.
Work with a Pro
It pays to hire someone who not only is a professional in installing customized kitchen cabinets, but who also is experienced in this job. Hiring a pro with years of experience and the right knowledge will save you time, money, and frustration too. In fact, these experts offer cost-effective solutions to match your needs. What more could you ask for?
Final Words
Even though stock cabinets have their own set of benefits, they cannot be compared with customized cabinets. Custom-made cabinets will add that 'WOW' factor to your kitchen.