Looking to give your kitchen a unique and a stunning makeover? So are hundreds of thousands of homeowners wanting to remodel their kitchens in the most effective way. Although revamping a kitchen can be pretty exciting, it can also be extremely overwhelming, especially when there are endless choices to be made for the tiles, cabinets, appliances etc. Of all the most essential parts used in the kitchen, you can never go wrong with quality kitchen countertops in Surrey and Vancouver.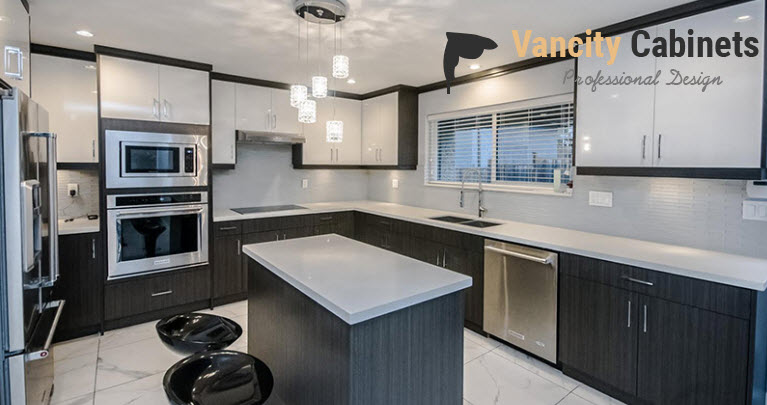 So, before you make that final call to decide on top-notch quality countertops for your kitchen, you must have a systematic plan for kitchen renovation. You must know for how long you intend to live in your current home and the types of cabinets and fixtures you plan to use. With so many options available in kitchen countertops, you will be spoiled for choice.
Looking for the right kitchen countertops? Let's get started with the selection process to make things easier for you.
Function
Every household seems different from another, doesn't it? Therefore, you will not find one material that fits all. It's important for you to consider factors including durability, maintenance, and stain resistance. Maybe your children spill often, or you like to host cocktail parties at the bar area; choosing the right kitchen countertops will serve you better.
Budget
Budget plays one of the most crucial roles when it comes to buying the best kitchen countertops Surrey and Vancouver. It helps you to determine your options; thus, it is important for you to take any delivery fees and installation into consideration.
Signature Style
Which surface do you find most appealing in terms of the look, shades, and textures? Should the countertop in your kitchen be warm or cool? How crucial are vivacious colours, flawless appearance, and built-in sinks to you? Make sure you think about thickness, extension, and other options available that will give a striking touch to your kitchen.
Go for a Blend
Each of the materials used to manufacture the best kitchen countertops in Surrey and Vancouver offer unique features, from the ease of maintenance and convenient cleaning, to heat resistance. With so many material choices available, will you choose only one? Maybe you won't. According to some homeowners, opting for a blend of materials is a good idea, as it allows them to create the perfect kitchen they are after.
Being one of the most crucial areas of your house, you would never want your kitchen to disappoint your family members or the guests you invite over. In fact, it should reflect beauty from every angle. After all, it's the place where you not only cook for your loved ones, but also relax with them while you prepare food together.
Read More