Kitchen cabinets transform your kitchen into a more beautiful and organized place. A well-organized cabinet makes your life easier in the kitchen. When you keep everything in shipshape condition, you don't have to spend your precious time looking for different items when you require them.
Undoubtedly, you will love to know how you can make your cabinets more organized. With below-mentioned suggestions, you can accomplish your goal of having well-organized cabinets in your kitchen.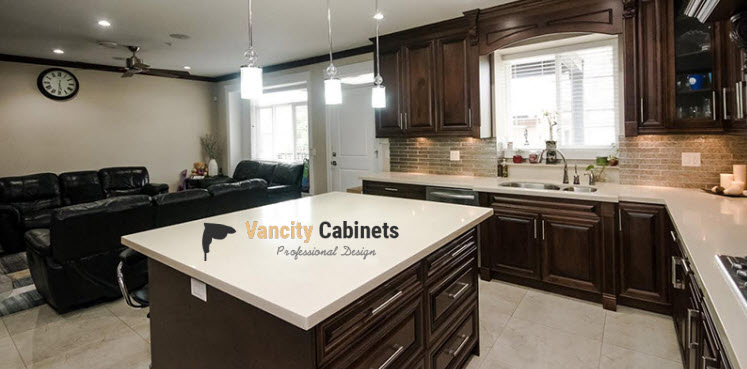 Empty the Cabinets
Take everything out of your cabinets. Now, look for the things that have expired. We tend to keep several things in our cabinets to use, but we forget to use them and they get expired. Throw away all such items in the trash cans.
Put Same Things Together
Now, look for the things of the same kind. For example, you should put all your spices such as turmeric powder, coriander powder, clove, cardamom in one place. Similarly, you should put all sugar, coffee, tea leaves, and mugs in one place.
Which Shelf for Which Purpose
Once you have grouped the similar things together, you should now think where you will put them in the cabinets. You should look at different shelves in the cabinets and determine what things you will put where. To make your search easier, you can put a label on every shelf explaining what all items should be kept on that particular shelf.This way, you will always know which shelf you should go to for the item you are looking for.
Clean the Containers
If you leave a container on the countertop of your kitchen for a few minutes, especially, an oil container, then you should wipe the container properly to avoid the oil from the container making your cabinet dirty. You should also not forget to wipe the area below the surface of the container.
Considering these simple suggestions will help you make your kitchen cabinets more organized as well as keep them clean. As the doors of your kitchen cabinets get grease, smoke, and dust on them, they can lose their shine in a month or two. Therefore, you should clean them once a fortnight with a quality cabinet cleaner.
If you have old cabinets and you are thinking of replacing them, then give us a call. We provide high-quality custom kitchen cabinets Vancouver at most competitive prices. Call us now.
Read More