3 Kitchen Design Tips Using Custom Kitchen Cabinets
During a complete home renovation, including the kitchen area, the interior designers work with the entire design flow. But when you are just looking for renovating the kitchen area, the related tasks can be more challenging. The redesign elements should match with the overall design of the neighboring areas, such as the living room, which are not being renovated. As well in terms of storage space, proper organization of cabinets is needed. If you want to have the kitchen design changed creatively, there are several different ways to make use of custom kitchen cabinets. You can have sliding cabinets, or cabinets with attractive doors for improved visual appeal and usability. You can call a well-known kitchen cabinet supplier for their supreme quality products. Given below are three kitchen design tips to follow when doing home renovations: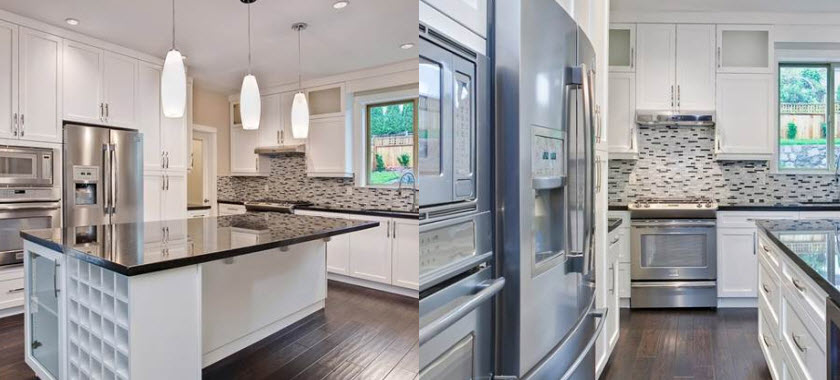 1. Effectively Utilize Available Space
There are homes in which kitchens are designed in a bigger space and have ample area left in them. Redesigning such kitchens means using the available space and adding attractive elements for an impressive appearance. Underutilized space also means that the required amount of storage space is not available in the kitchen. So, you can choose floor-to-ceiling type cabinets, or custom-sized cabinets installed in the kitchen to maximize storage. Similarly, you can add upper cabinets to store kitchen essentials.
2. Choose Impressive Colors of Cabinets
To add color into your kitchen renovation design, there are impressive colored kitchen cabinets offered by reputable suppliers. So, replacing the old, dull, and damaged cabinets with modern styled cabinets will give your kitchen an improved appearance. It will be your choice whether to opt for monochromatic shades of kitchen cabinets, or choose other shades of color depending on your desires.
3. Paint the Remaining Space With a Contrast Color
The complete appearance of the kitchen is not just made by the surface doors of the kitchen cabinets. There are walls and ceilings as well, which can be painted with crisp colors. With respect to the color of kitchen cabinets you are selecting, you can have the walls and ceilings painted with contrasting paint colors. For open kitchens, connecting with the adjacent areas in the home, you can choose similar design colored and patterns, for a uniform appearance inside your home.
At Vancity Cabinets, we are ready to serve you for all of your kitchen renovation needs. We design and install custom kitchen cabinets in Vancouver to bring beauty and convenience to your kitchen.