Planning to remodel your kitchen soon? If so, then using custom kitchen cabinets will be the smartest move you will make. Deemed one of the most important parts of your house, aside from the bathroom, you cannot afford to go wrong with the type of cabinets you choose for your kitchen.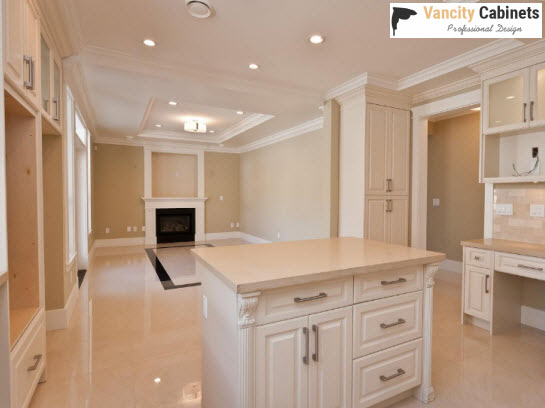 There's no denying kitchen cabinets Surrey have been known to play a very essential role in the part of your house where you and your family get together to enjoy a delicious meal. These cabinets include doors, drawers, and shelves. Not only do they help you organize your life, but they also catch the eye of any guest stepping into your kitchen. After all, they are likely to be the first thing your guest will notice.
So, why should you transform your kitchen with custom kitchen cabinets?
Let's take a look at four good reasons why using custom kitchen cabinets is your best bet:
Unmatched Durability
One of the greatest advantages why so many homeowners go ahead with installation of custom kitchen cabinets is because they are built to last. Their durability cannot be defined in mere words. When you create your choice of bespoke cabinets with a pro, the materials you choose are bound to last longer.
Moreover, such artisans with relevant skills will ensure that your customized kitchen cabinets Surrey are built complying with the highest quality standards. Need we say more?
Personal Selection
There is no doubt that stock cabinets may offer numerous combinations. However, the product availability still may not provide exactly what you want when it comes to making your choice. This is not the case with custom cabinets for your kitchen.
These cabinets serve you better by offering you a personalized assortment of wood types, style, hardware, and finishes, to help you meet your needs and preferences.
Made to Fit Any Kitchen
Does your kitchen have an odd look? Or, do you have a small or large kitchen? No matter what the reason, custom cabinets are built to fit a kitchen, regardless of its size and shape. That's the reason why a majority of homeowners do not settle for stock kitchen cabinets.
Various Options
Get spoiled for choice, as there are plenty of options available in custom kitchen cabinets Surrey. Avoid opting for a default material. Instead, keep exploring more options so that you end up settling on the one that suits your needs. You can go for the exact wood type you're after, or get them built in synthetic materials for your modern kitchen.
With customized kitchen cabinets, you will get to enjoy every moment you share with your loved ones in the kitchen. Truth be told, they will provide your kitchen with an appealing look, enticing anyone coming over at first sight.
Read More